The photographs presented below are brilliant examples of Crown Restoration performed using 3738 Grafts by Dr.Jones. As can be clearly seen, there is excellent coverage of the crown area in the After image as compared to the Before image.3738 grafts were successfully implanted into this patient in one session.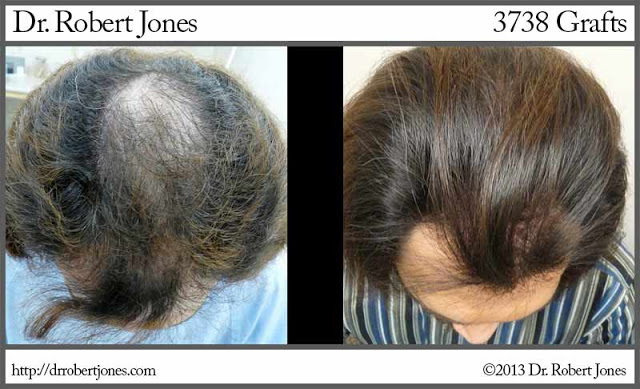 Check out this video for commentary and Dr. Jones observations.
Visit our website today to see a collection of Before and After images that show a significant difference in our patients' hairlines. Contact us today to learn more about how we can help you with your Hair restoration! Live a happier life – your hair loss issues do not need to be a barrier to your self esteem anymore!