Hair transplants should be performed by medical doctors with both surgical training and experience specifically in hair transplants.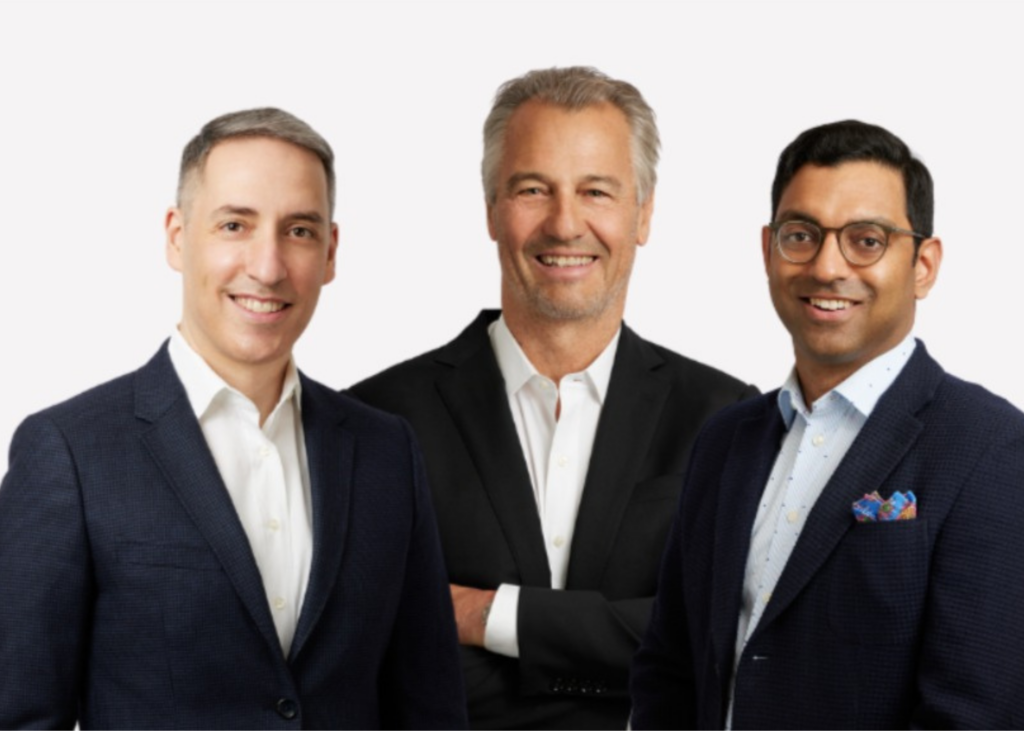 The Toronto Hair Transplant Centre is internationally known for our pioneering work in hair transplantation.
Here are some questions to ask potential surgeons during your private consultation:
Have you dedicated your practice solely to surgical hair restoration? If not, what percentage of your practice is?
Will you personally perform my procedure?
What results can hair restoration realistically help me achieve?
What is your track record with providing results for people with the same hair type as I have?
Can I tour your surgical facility?
What kind of follow-up care can I expect you to provide?
Unfortunately, scams, half-truths and even outright misleading claims are rampant in the hair transplant industry. Knowing that people who seek hair restoration often feel desperate for results, some unethical people claim to be experts in hair transplantation, even though they are not medically qualified. During your initial consultation, be sure to meet with the hair transplant doctor who will be performing your surgery.
If the hair transplant doctor is not available, and you end up meeting with a "medical consultant" instead, we recommend you leave immediately and do not get your procedure completed at that clinic. Hair transplants should be performed by medical doctors with both surgical training and experience specifically in hair transplants. You're considering a surgery – now is the time to consider more than just cost when selecting a practice and a physician to complete your hair restoration procedure.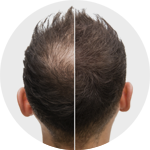 The Toronto Hair Transplant Centre is internationally known for our pioneering work in hair transplantation.
Our huge archive is here to help you see what we can do for you. Use the link below to view some sample cases.
How to Prepare for Your Hair Transplant
After your one-on-one consultation with one of our doctors at the Toronto Hair Transplant Centre to determine if you are a qualified candidate for FUE or FUT surgery, you will receive detailed instructions to prepare yourself for the day of your procedure. It is essential to follow all these directions carefully to ensure you get the best results and have a healthy healing process.
Here is an example of some of the things we will ask you to do before the surgery.
Before the Surgery
If you are a smoker, we encourage all smokers to stop or significantly reduce their smoking in the days leading up to, and following, their surgery. This includes any other products that contain nicotine, such as smokeless tobacco, cigars, gums, patches and e-cigarettes. Nicotine restricts the blood vessels, which can cause complications with your healing. We also suggest you continue not using nicotine throughout your entire recovery period, not just because it slows down your healing process, but also to benefit your overall health.
We also suggest you not drink alcohol, which thins the blood and can cause excessive bleeding. Because alcohol also dries the skin, it can mean your scarring will be worse, which is of particular concern if you opt for an FUT hair procedure.
Regardless of whether you choose FUT, FUE or a combination of both procedures, leave your hair as long as possible on the back and the sides of your head. Longer/thicker hair in the donor site areas will help cover the horizontal incision from FUT and the small punch-shaped wounds from FUE.
Tell your Doctor about any medications you are taking, including vitamins or herbal supplements. We may ask you to stop taking these products to minimize your risk of healing complications.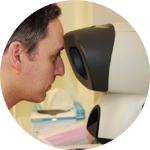 Familiarize yourself with our layout before you come in.
Visit the gallery to take a peek at our Oakville based clinic layout and surgical rooms.
You may have your normal breakfast or lunch on the day of surgery. If you have coffee, only one cup is recommended.
Do not use any hair products on the day of your procedure, other than your regular shampoo.
Wear loose, comfortable clothing. We suggest a button-down shirt so you won't have to pull anything over your head when you change clothes, which might dislodge your hair transplants.
We encourage you to try to avoid caffeine before your surgery.
During Hair Transplant Surgery
Trimming the donor area: before beginning surgery, the doctor performing your surgery will trim the hair in the donor area (if necessary).
Anesthesia:
We will use a local anesthetic to numb your scalp and minimize discomfort during the procedure. We also have a mild sedative we offer to patients who are experiencing elevated anxiety about having the procedure done. This medication dissolves under the tongue and is well tolerated.
Pro-Nox Nitrous Oxide System for Pain and Anxiety Relief
We're proud to offer the Pro-Nox anxiety and pain control system, one of the most advanced comfort measures available for hair transplant surgery.
Pro-Nox is a system that delivers an inhaled mixture of nitrous oxide and oxygen. This mixture is highly effective at calming your nerves and lessening the discomfort of brief periods of your surgery or procedure. 
The hair transplant:
The doctor harvests the follicles from the donor area and relocates them into the balding areas. Be it, Dr. Huber, Dr. Alexander, or Dr. Jones, your surgeon must choose the location of donor tissue precisely, as the survival of grafts after surgery depends on the properties of the donor follicles harvested from this area.
There are a few more steps for the FUT procedure such as:
Donor Hair Dissection: The doctor next divides the extracted strip into slivers to separate the hair follicles in groupings of one to four hairs to be implanted.
Donor Area Sutured: The doctor secures the donor area with sutures.
Hiding The Stitches: the doctor will hide the sutures in the donor area by combing your hair over them. Sutures are removed a week to 10 days after your surgery.
Recovering From Hair Transplant Surgery
A hair transplant not only produces natural-looking results, but the recovery time is also minimal and usually straightforward.
A hair transplant is a minimally invasive procedure performed on an outpatient basis. The entire procedure can be completed within one day. If you choose, you can return to work or travel the day after your surgery, though that is a personal decision depending on how you look and feel.
Since FUE is a minimally invasive procedure, you could technically expect to go back to work a day or two after your surgery, if your job doesn't require heavy lifting. However, it's up to you to decide how long to wait before going back to work. For most patients, the biggest factor is how discreet they wish to keep their recovery process.
You will be able to see the shape of your new hairline immediately after the transplant is complete, with the follicles implanted in their new position. However, you should also expect some degree of tenderness, soreness, redness, scabbing or swelling – though for most patients, these side effects are minor and fade within a week.
The Toronto Hair Transplant Centre will send you home with detailed post-operative advice about how best to take care of your transplant. These instructions might include sleeping with your head elevated, or restrictions on showering, exercise or washing your hair.
Your Hair Transplant Timeline
It may take several months before you will begin to grow the hair, but don't get discouraged. Patience is critical to your recovery process.
Here is an estimated timeline of what you can expect in the year following your hair transplant surgery, and what you should do to make the most of your results throughout that year split between FUT and FUE methods.
The Day After a Hair Transplant
The day following a hair transplant surgery is the most crucial time for the results. You will be able to remove the bandage from the donor area and carefully wipe off any dry blood with a wet washcloth. It is vital you treat this area gingerly and avoid any rubbing, scratching or picking. Though your micro-incisions are tiny and hard to see, until they are totally healed, gentle care is essential.
The First 7 to 10 Days
Minor swelling of the scalp and heightened skin sensitivity are normal within the first few days after a hair transplant surgery. If you happen to have overly sensitive skin or a history of skin allergies, keep a close eye out for rashes, increased skin sensitivity or redness, and report any concerns to your surgeon at the Toronto Hair Transplant Centre immediately. Here are some of the more common concerns post-op and what we recommend:
1. Discomfort at the Recipient and Donor Sites
As with any surgical procedure, it's common for patients to experience overall pain for the first few days following a transplant, primarily due to a feeling of tightness in your scalp. However, this should be mild enough to manage with over-the-counter pain medication.
2. Bleeding
Intermittent bleeding at the donor and recipient sites may continue for the first day or two after your surgery, though it should not be a constant flow. If you experience bleeding, apply three to five minutes of light pressure with a damp washcloth. If you are concerned about an unusual amount of bleeding or discharge, please call us at the Toronto Hair Transplant Centre.
3. Swelling
Minor swelling is another very common side effect of a transplant. To reduce swelling, apply cold compresses, sleep with your head elevated and avoid strenuous exercise and activities that involve putting stress or strain on your body. Plan on taking it easy for the first three weeks or so after your hair transplant procedure.
4. Scabbing
Once the bleeding and swelling wane, the next phase of the healing process involves the formation of small scabs around the individual implant grafts. Do not pick or scratch at your scabs, as doing so can prevent your grafts from taking root. Wait for them to fall off on their own.
Day 10- 14
If you had an FUT procedure, your stitches will be painlessly removed. This only takes a few minutes and we do have previous patients who have managed this on their own (a friend or loved one helps them remove the stitches).
You will have scabs in both the donor and recipient sites. This is normal and expected. By the end of the first 10 days, these scabs should have fallen off, and you will be able to clearly see what the transplant site will look like, as well as assess the extent of your scarring.
By the end of the first week or week and a half following an FUE procedure, discomfort, swelling, bleeding and scabbing should have all resolved themselves, leaving you with short, crew-cut-style hair.
Weeks 2 to 3
If you aren't prepared for this stage of the recovery process, you may be alarmed when you see your newly transplanted hairs begin to fall out about two weeks after your surgery. However, this is a totally normal part of the healing process, and it doesn't mean the grafts are dying or failing to take hold. It's a natural step in the hair-growth life cycle for old hairs to fall out. While your scalp is shedding the hair shafts themselves, your new follicular units will remain completely undamaged and will cycle back into a growth phase in several weeks.
Months 1-4
The next few months following your hair transplant surgery are the first stage of the growth phase for your newly transplanted hairs. FUE patients typically look like they did before undergoing their surgery during this stage. Again, this is typical. You should continue to carefully follow all post-operative instructions and attend follow-up visits as scheduled.
Around the 4th month, you will start to notice new transplants beginning to emerge from your scalp, though they may appear to be finer than the surrounding hair. The new hair growth may emerge somewhat sooner for some patients, since healing times and experiences can vary. While the new hair growth may be fine and thin, this does not indicate the long-term outcomes of your hair transplant.
If you experienced any redness or irritation in the donor area, you will see it resolved by this point.
Months 5-9
During this phase, you'll start to notice a considerable amount of new hair growth. Toward the end of this period, your new hair will begin to become thicker, and you will be able to cut, color or style it however you choose. The donor area will be completely healed by this stage.
9 Months Later
By this point, roughly 80 percent of your new hairs will be growing in, and you should have a very clear indication of what your final result will look like. As always, schedule and attend follow-up visits with Dr. Alexander, Dr. Jones, or Dr. Huber on schedule.
One Year Later
By the time a full year has passed since your hair restoration surgery, your transplant process will largely be complete in terms of growth, thickness and density. Some people may continue to grow new hairs even after a year, but for most patients, the one-year anniversary represents the end of their journey.
Most of your follicles should be growing healthy hair at this point. And, as the hair grows longer, it provides a fuller appearance, since the volume of hair at the transplanted area will increase.
We believe this is the point in time for a patient who is looking for greater coverage to begin to evaluate whether or not they are good candidates for additional surgery.
How Much Does It Cost
Ok so there is no sugar coating on this section – it's down to the big question – here's the link for the how much is this going to cost me.
The cost for your procedure at the Toronto Hair Transplant Centre is something that we will cover with you on an individual basis during your consultation appointment. Factors that influence the pricing are type of procedure (FUE vs FUT), number of grafts and quality of the donation sites.
We do have financing options available through partners iFinance Medical and CreditMedical – visit our Financing page here for more information. Hair restoration procedures are not covered by any provincial medical plans or insurance benefits.