This is a great case we've been following through 2013 – Scott came in earlier in the year for a hair transplant – we took this opportunity to capture photos and video so you can really track the progress and see what is reasonable to expect from a typical Dr. Robert Jones hair transplant. At 90 days we're usually starting to see lots of new growth and just how many grafts have taken hold. Scott's case presents well and is a pretty typical 90 day post op result. As we head into the 180 day window we should really start to see good coverage and growth. We're excited to have great patients like Scott that are willing to show off their results and let us share them with you. It really speaks to how great our patients are and just how confident we are about the quality and consistency of our hair transplant results.
Scott – 2 Recent Pictures of Scott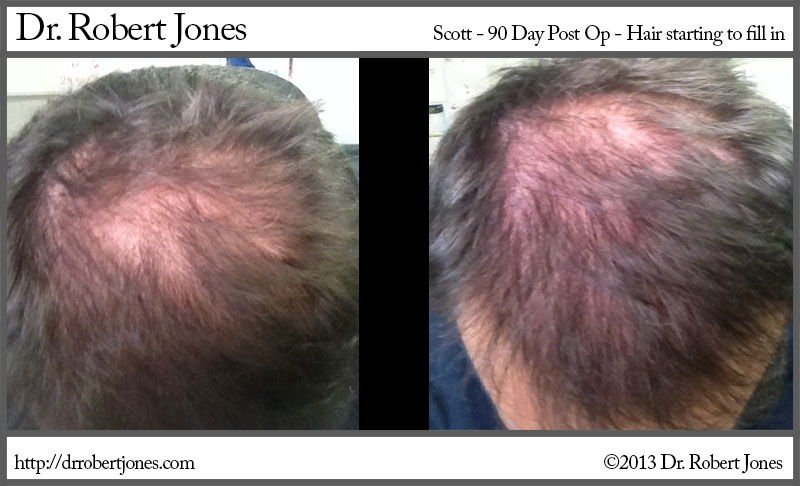 SCOTT AT 57 Days Post Op BELOW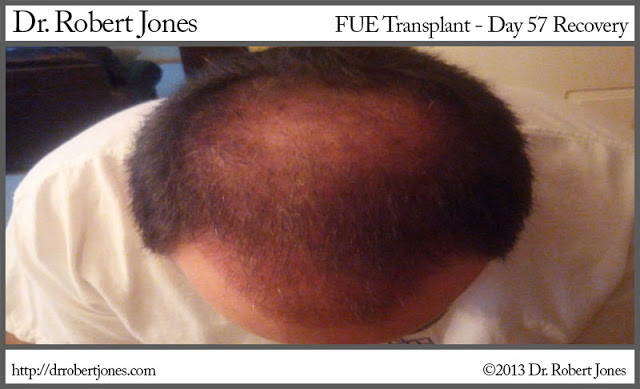 SCOTT AT 9 Days Post Op BELOW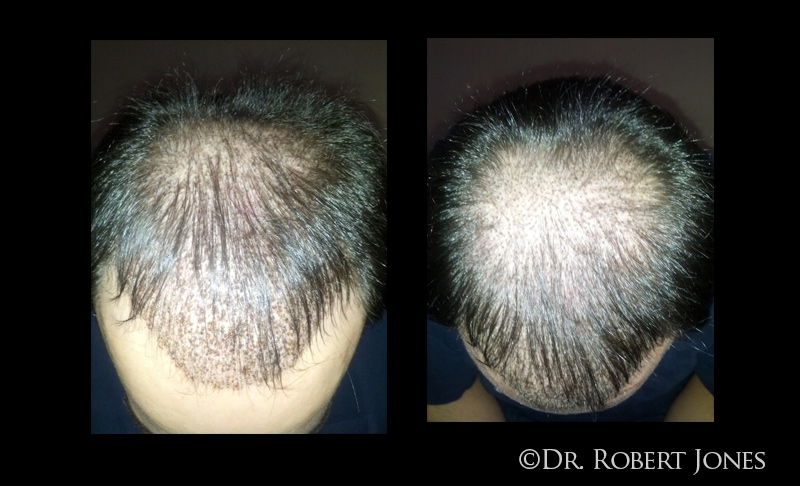 Case Presentation – This is how Scott presents on the day of surgery – note receded hairline and thinness at crown.