Follicular Unit Excision (FUE) is the latest technique in the field of hair transplantation. The FUE transplant procedure is considered to be a safe and minimally invasive, compared to other hair transplant methods. Neograft hair transplant machines are the latest invention in this field, that eliminates problems and challenges presented by the manual FUE process.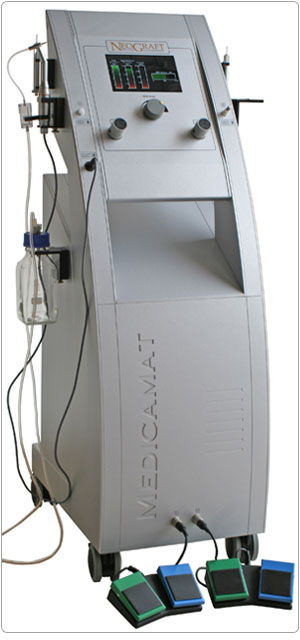 What prompted the advent of Neograft?
The manual process of FUE needs to be done meticulously, as a result, is very laborious and time-consuming.
FUE procedure is costlier to patients due to the tedious efforts needed by the medical providers
Challenges in learning the FUE procedure and needs a lot of practice prior to performing the procedure for patients
Risk of high transaction rate of hair follicles exist with the procedure
Usage of forceps in the manual extraction process of follicles for FUE procedure can result in damaging the follicles
Neograft – How does it revolutionalize FUE?
Reduced time consumption.
The Neograft hair transplant machine eliminates the consumption of a lot of time with the procedure.
Since the amount of time consumption for the procedure is drastically reduced, the costs associated with the procedure is also lesser.
Improvised method of follicle extraction.
Neograft machine uses pneumatic pressure for follicle extraction and implantation. Therefore, the need for forceps no longer exists.
Less damage to follicles.
Due to the no-touch method of follicle extraction, follicles are better preserved and implanted.
In a nutshell, the neograft machine is specifically designed to be of great aid to the medical professional, equipping the provider to offer the most sophisticated and latest procedure in the field of hair transplantation to patients. Moreover, Neograft also helps overcome challenges associated with manual FUE and strip methods.
Here's a video showing the Neograft procedure in action:
With sophisticated and advanced procedures evolving everyday in the field of hair transplantation, baldness and hair loss need not stand in the way of your fulfilled and happy life or your self-esteem anymore. Hair transplantation is a great way to regain your hair back – the strip method and the follicular unit grafting methods are both excellent means to fight balding and restore your hairline effectively.