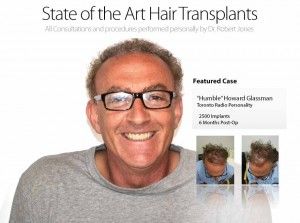 While hair transplantation is a great means of restoring your hairline and powerful lifestyle changing phenomenon, the budget that you can afford for the procedure and the estimation of the total costs involved in the procedure is something that needs to be given consideration before you decide to get the hair transplant done. But remember that pricing is not the sole deciding factor when it comes to selecting the best hair transplant facility for your hair loss treatment. So what exactly should you take into account when deciding which facility or hair restoration surgeon is best for you? Let us take a close up view to examine all other factors that would aid in making a good decision.
Make sure you do a lot of homework about the facility.
Make sure you check the credentials of the facility, the reputation of the physician and the physician's experience in the field. Find out if they have an in house team of staff or outsourced. Don't be afraid to ask statistical information providing the number of hair transplants they have handled in the past as well as how long have they been in business.
Patients history and testimonials
Contact the facility to see if they can help facilitate a meeting for you with former patients of the clinic. You can also research for patient testimonials online and review the online presence of the facility, their social media presence and what patients have to share about their services. Look out for before and after pictures, videos, interviews of physicians and anything else that could give you a good idea of the quality of services offered by the facility.
Availability of payment financing options
Evaluate the costs of the procedure and if they are competitive with what other hair transplant providers have to offer. Try to get information about monthly financing options so it will be easy on you when it comes to paying for the procedure, especially due to the fact that this is a cosmetic procedure and insurance will not cover the expenses.
Avoid larger chain or hair transplant clinics
Larger chains of hair transplant clinics usually have a high overhead expenditure due to the number of employees, marketing teams, advertising costs as well as prime location of the facility. The procedure will remain the same, as it matters with the actual experience of the physician in performing high quality hair transplants – so why not choose a reliable and experienced hair transplant provider such as Dr.Jones, who provides the same or rather superior quality of service for less?
Easy access to Physician for followups
Make sure that the physician will be easily accessible or available for followup treatments and consultations and / or any advice following the procedure.