Choosing a reliable and quality hair transplant provider is a daunting task. With several thousands of hair restoration and transplant providers in the market, it is indeed difficult to identify the authentic providers from the counterfeit or fraudulent counterparts. Most patients value hair restoration reviews posted by patients of the facility. So how do you weed through these zillion reviews and testimonials and identify the genuine ones?
Negative Vs Positive Reviews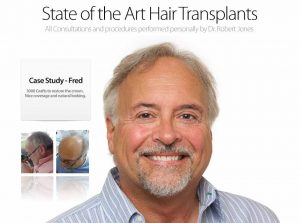 The outcome from a hair transplant may leave an individual very happy with the achieved results or very dissatisfied or the hair transplant failing to meet the patient's expectation levels. This group of patients usually take it to online to vent out their frustrations. So it is important to not take all these negative reviews verbatim – they could be some emotions that have been exaggerated by the reviewer. Hence these negative reviews should be read skeptically or examined with a grain of salt.
How about the positive reviews posted online?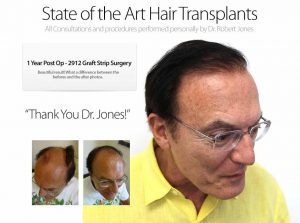 All of the positive reviews posted for hair transplants may not be posted by the actual parties. There is every possibility that the review might have been posted by a staff member of the center or the physician himself in an effort to boost the online rating of the facility. Since the internet allows users to post anonymous reviews, viewers do not read reviews skeptically and do not bother to explore the facts. So what should you look for in the reviews? Look for specifics – the timeline when the patient underwent the procedure, number of sessions attended, type of transplant procedure, surgeon who performed it as well as before and after photographs, video testimonials that reveal additional details etc.,
So in general, read any online reviews with a neutral mindset. Look for photographs, videos that stand as proof for the online testimonials. Before and after photographs speak volumes about the skill and efficiency of the surgeon. All testimonials posted on Dr.Jones website are 100% authentic with nothing fake or made up. Our reviews are backed up by before and after photos, pictures taken at regular time intervals during follow-ups, videos, accurate information such as date of undergoing the procedure etc., thereby giving credibility to all testimonials and reviews available on our site. We present the most authentic testimonials and patient reviews that you can find online.