While hair transplantation may bring a lot of relief to the millions of hair loss sufferers, it will bring a lot of difference into the lives of celebrities – who are always in the limelight and amidst thousands of fan following. Being one of the most popular and effective techniques of hair restoration, many people including celebrities have turned towards hair transplantation. With this field getting more attention everyday with plenty of research and evolving techniques, hair transplant surgery is getting refined with the likelihood of the patient's hairline completely or partially replaced from the procedure.
We are presenting a handful of celebrity hair transplants for an interesting reading experience below:
Dennis Miller
The popular show host disclosed in a TV show that he underwent a 2500 grafts hair transplant procedure.
Tom Hanks
Hanks does not exhibit a whole lot of hair loss, but more in the front and can be described as a receding hairline. Recently, one can observe that his hairline has improved, though not fully restored. Quite possible that he underwent a transplant.
Steve Garvey
The Dodgers player was starting to reveal balding areas prominently in his crown. In an attempt to regain his old looks, Garvey went through the hair transplant procedure.
Jude Law
Jude Law wasn't an exception to mother nature, in spite of his hot and handsome looks. There is a good possibility that Jude did go through restoration procedures to help his receding hairline and regain his stunning looks.
Mel Gibson
Gibson's hair loss was very obvious around his middle age. A hair transplant might well reveal his restored hairline in recent photographs of Gibson.
Brendan Fraser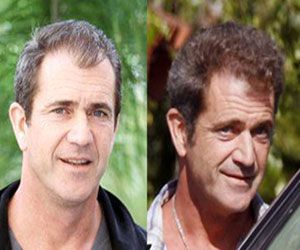 The Hollywood heartthrob's hair was thinning out rapidly with his balding crown and receding hairline clearly revealing that the celebrity was going through hair loss. However, recent stills show the actor's hairline significantly improved. Transplant could very well been the secret.
Nicolas Cage
Latest movies of Nicolas Cage revealed that Cage went through hair transplants. Implanted hairs were visible in his latest movies with his hairline looking improved.
Jeremy Piven
Jeremy Piven's looks and appearance show a fully restored hairline and nothing like his early days where his hair loss and balding were clearly revealing.
James Nesbitt
Nesbitt has been one of the celebrities out there who openly admitted that he did undergo a hair transplant. Deserves applause for being so candid about his restored hairline!
Matthew McConaughey
Matthew McConaughey sports a cool hairstyle and have left people wondering if he did go through a hair transplant. Though he claimed that his improved hairline was from using Regenix, most of the world believes that he did undergo a hair transplant.