It's no secret that many people are trying to live healthier lives than their parents did. For the most part, we eat well, avoid chemicals, and smoking hasn't been "cool" for decades. Sales of organic food hit $35 billion in 2014, according to the Nutrition Business Journal, and that number continues to climb at a steady rate of roughly 15% every year. According to a Roper survey, 40% of Americans try to incorporate organic food into their diet and 63% occasionally buy organic foods and beverages.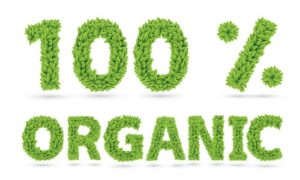 Forty million U.S. households accounting for almost 100 million people are currently buying organic foods, clothing, body care products, supplements and pet food on a regular basis.
It's a sad truth that many of the cosmetics and shampoos that we use on our bodies and in our homes have many harmful chemicals in them. If you're trying to live a clean, green life it only makes sense to seek out non-toxic, all natural options. www.suvarna.co.uk recommend that you only use natural, organic products as they are better for your skin and hair and will have no hidden chemicals in!
Choosing organic shampoos and conditioners is a great place to start when considering making the switch to a healthier lifestyle. When it comes to cost, usually, organic shampoos and conditioners are only a hairline more expensive than traditional brands.
The most important component in deciding if the product or food you're buying is harmful is the ingredient label. Just because a chemical is toxic doesn't mean it isn't allowed in the shampoo you rub into your hair and scalp. For example, did you know that sodium lauryl sulfate is known to cause cataracts in adults and improper eye development in children? Regardless, it's a common ingredient in most varieties of shampoos and conditioners.
The following ingredients are known to dry out the scalp, irritate oil glands, and corrode hair follicles:
Sodium lauryl sulfate
Ammonium lauryl sulfate
Derivatives of lauryl alcohol
Myreth sulfate
Propylene glycol (also known as antifreeze)
Olefin sulfonate (deodorized kerosene)
"Ingredient quality is the primary difference between organic and commercial shampoos. Organic products will infuse your hair follicles and skin cells with natural minerals, herbal extracts, and oils," writes Dr. Edward Group.
"Natural ingredients such as organic tea tree can help address skin conditions such as dandruff and scalp irritation. Beta glucan is another ingredient that helps soothe an irritated scalp. If you are looking for a shampoo that stimulates healthy hair, look for products that contain aloe vera and coconut oil, as they're natural moisturizers. If you need enhanced shine, choose something with organic shea butter."
Dr. Jones has developed a shampoo and conditioner that is free from synthetics, chemicals, and petroleum products. Its perfect for keeping your hair thick, full, and healthy looking. It is especially effective for those individuals dealing with rapidly thinning hair.
Dr. Robert Jones donates a portion of the profits to environmental groups, and the eco-label is printed on 100% tree-free stock made from crushed rock.
These products are also certified organic vegan-blend.
Be kind to your body, and the planet, and choose organic shampoos and conditioners.
2020 UPDATE: the Toronto Hair Transplant Clinic no longer sells Dr.Jones Organic Shampoo and Conditioner. We recommend using products that are free of sulphates and other harsh additives and recommend you work with your hairdresser/stylist to determine the best formulations for your specific hair type.