There's nothing worse than a dry, itchy, flaky scalp.
Those little hair snowflakes that fall onto your shoulders can be embarrassing, the persistent itch can uncomfortable, and the dryness, at times, might even be slightly painful.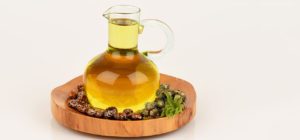 The main reasons your scalp might be in this condition can vary from general health conditions to eczema and even frequent shampooing. During winter the symptoms of a dry scalp can be accelerated, as the cold air tends to dry up the scalp and can worsen these conditions.
A dry scalp can produce an array of problems, from flaking to frizzy hair.
To add to this annoyance, a dry scalp can weaken your hair follicles and increase the rate at which you shed your hair.
So how do you treat a dry scalp?
For starters, and most importantly, it boils down to moisture. Some simple DIY hair treatments might help you fight the battle.
OIL
Over the years health and salon professionals have come to realize the benefits of oil treatments to retain moisture in the scalp and treat dryness. Most of the hair products in your drug store contain oils as their main ingredient. By doing an oil treatment regularly you can encourage the natural production of oil within' your own glands, enhance the blood circulation of your scalp (which has many benefits), and add a supply of essential nutrients that help to lock in moisture.
Of course, coconut oil, almond oil, olive oil, sesame oil, and castor oil are all natural favorites. As these oils toughen up in colder temperatures, you want to be sure that you warm them up a little for maximum effect.
Many people also use "essential oils" to treat dry scalp, and although less popular, they can be just as beneficial as the natural selection. Some people may find the following oils too h2 at first, so dont be afraid to dilute them and baby step yourself into the process:
Tea tree oil
Peppermint oil
Argan oil
Eucalyptus oil
Jojoba oil
The above oils should be applied to the scalp without being heated prior to application.
What to Do
Put a couple teaspoons of your choice of (natural) oil into a bowl
Put a quarter cup of your favorite creamy conditioner into the bowl.
Mix thoroughly.
Using your fingertips, apply the oil throughout your scalp. Section your hair for best results.
Gently massage your scalp, in a circular motion, to promote blood flow. This should be done for no less than 3 minutes.
Now relax! Grab a book, turn on Netflix, or start dinner. Leave the oil on your scalp for roughly 45 minutes.
Pro Tip: Use a grocery bag, or a shower cap, to prevent the oils from drying. Tie the bag (or cap) around your head, and for extra protection, use a bandana or fabric on top of the cover to prevent the oils from running down your forehead. All you need is a hair tie or a good clip to hold everything in place.
When your 45 minutes is up, rinse with shampoo, and condition as you normally would. It's best to repeat this process once a week.
Apple Cider Vinegar
This gem neutralizes not only the PH levels within' your body, it helps to neutralize the oils on your body. The antibacterial properties also help to fight off bacteria that can cause scalp infections. Some people notice, with just one treatment, a decrease of itchiness or flaking. The essential nutrients in Apple Cider Vinegar also help to nourish your scalp.
What to Do
In a small bowl, combine half a cup of Apple Cider Vinegar with half a cup of water.
Apply the mixture on your scalp in the same way as shared above, and be sure to massage.
Leave the application on for about 10 minutes.
Rinse your hair using shampoo, and if you can, use a shampoo that contains tea tree oil.
Condition as normal
Egg Yolk and Olive Oil
We know, egg yolk sounds gross. But in some cases, your scalp needs more than just an oil massage. The combination of egg yolk and olive oil not only helps to condition your scalp, it nourishes your hair follicles as well, which can prevent hair loss.
What to Do
In a small bowl, add 2 egg yolks, a few drops of water, and 2 teaspoons of olive oil.
Whisk it like your life depends on it!
Now dampen your hair. Make sure it's not too dry, or soaking wet. Just a little water is all you need.
Apply the mixture on your scalp and along your hair strands.
Leave this application on for 15-20 minutes, and don't forget to cover your head to prevent any running/drying out.
Rinse your hair with lukewarm water.
Repeat once a week
Important things to remember:
Never rinse your hair with hot water to remove the egg application. We'll let your imagination run wild with that one.
Egg doesn't smell very nice. Don't be afraid to add a few drops of essential oils (listed above) to help aid in the scent of your treatment.
Avoid conditioning after using the egg treatment.
Be sure to follow our blog for more DIY hair treatments!