The Toronto Hair Transplant Surgeons and Dr. Ashlin Alexander Announce Partnership Uniting their Hair Transplant and Restoration Services
Dr. Jonathan Huber and Dr. Robert Jones are pleased to announce a new surgeon and partner in their Toronto Hair Transplant Surgeons practice. Dr. Ashlin Alexander joins their practice with 10 years of hair transplant experience that will both strengthen and enhance the pioneering excellence of their Oakville clinic.
Founded 25 years ago by hair transplant pioneer Dr. Robert Jones, the Toronto Hair Transplant Surgeons has been at the forefront of hair transplant and restoration services serving Toronto, the GTA and patients across Canada and the globe. Dr. Jones was one of the earliest adopters of the innovative hair restoration technique known as follicular unit excision or FUE. FUE hair transplants allow the transplantation of individual hair follicles and do not require incisions or stitches.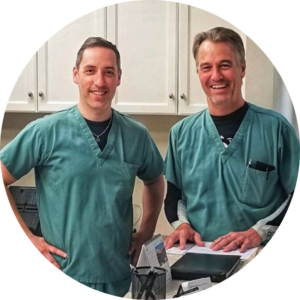 Dr. Jones welcomed Dr. Jonathan Huber as a surgeon and partner in 2018, and personally trained Dr. Huber on his revolutionary techniques. Dr. Huber's extensive surgical background made for a quick study and both he and Dr. Jones regularly perform 3000 graft surgeries in a single session. One of the most unique and benchmarking attributes of our surgeons is that unlike a lot of other clinics, our surgeons personally perform both the excision of grafts and the creation of the planting sites. This level of surgical expertise and precision are the cornerstones to the incredible results patients at the Toronto Hair Transplant Surgeons experience.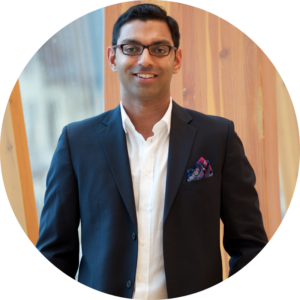 "Dr. Jones and I are pleased to welcome Dr. Alexander to the Toronto Hair Transplant Surgeons family," says Dr. Jonathan Huber, partner at the Toronto Hair Transplant Surgeons. "Dr. Alexander's medical and surgical expertise make him an exceptional addition to our surgical team and partnership.  As a Facial Plastic Surgeon, Dr. Alexander brings a unique perspective to hair restoration surgery which further sets apart our ability to provide the best results." 
As a Manhattan-trained Facial Cosmetic Surgeon, Dr. Alexander has devoted his entire career to the specialized treatment of the hair, nose and face, and to bringing the flair of New York City back home to the greater Toronto area. Known for discreet service and a perfect balance of cutting-edge techniques and classic conservatism to achieve the best natural-looking results. Dr. Alexander is very focused on minute details, making sure that his patients have exceptional and personalized results.
"I am excited to be joining Dr. Huber and Dr. Jones at Toronto Hair Transplant Surgeons. They are giants in the field of hair transplantation, and it's truly an honour to be part of this team," says Dr. Ashlin Alexander, sole owner at Dr. Ashlin Alexander Facial Cosmetic Surgery. "Combining our 35 + years of experience and surgical expertise in the hair transplant and restoration field firmly establishes the Toronto Hair Transplant Surgeons as the leading clinic in North America." 
With their combined experience, the doctors have transplanted more than 10 million grafts for over 6000 patients. The Toronto Hair Transplant Surgeons promises to deliver a high standard of patient care with a customized approach for every patient. With three expert surgeons in house, our patients can expect shorter wait times for surgical appointments and a trio of doctors who can help them navigate their hair restoration journey. We are very excited about this next chapter at the Toronto Hair Transplant Surgeons.