Laser Caps For Hair Loss
The Toronto Hair Transplant Surgeons is now carrying the BIOLIGHT Medical Hair Therapy Laser Cap, which is among the world's first, clinically-proven, FDA-cleared laser caps to treat hair loss. This clinical strength mobile device for home use is available through our clinic only.
The Benefits of Using a Laser Cap
You can take the BIOLIGHT laser cap with you anywhere.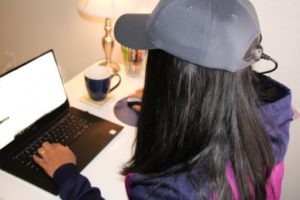 Around the house, in the car, and even on vacation, BIOLIGHT is completely portable and battery-operated for flexible hair loss treatment. Now, laser hair therapy can more easily fit within your busy schedule.
The BIOLIGHT Medical Hair Therapy device is a practical laser hair therapy option that does not require active brushing or combing. Unlike laser combs, the BIOLIGHT laser cap is simply worn beneath your favourite hat for hands-free laser hair loss treatment at any time.
​And unlike other laser therapy domes and helmets, the BIOLIGHT cap has been designed with the utmost consideration for comfort and discretion.
Is the BIOLIGHT Laser Cap Right For You?
The BIOLIGHT Medical Hair Therapy laser cap is cleared by the U.S. Food and Drug Administration (FDA) for the treatment of hair loss in adults and has no known side effects.
After 24 weeks of treatment with a high-quality laser cap device like BioLight, there are statistically significant increases in both hair density (number of visible hairs per square centimetre of scalp) and hair shaft thickness. Other devices with less total laser energy do not show similar outcomes.
How Does a Laser Cap Work?
If you struggle with hair loss, you know that daily treatment can be a hassle. Failure to maintain a consistent treatment protocol ranks among the biggest reasons why most hair restoration plans fail.
The BIOLIGHT Medical Hair Therapy device addresses this important issue with an ergonomic hands-free design that covers the entire scalp at once.
BIOLIGHT Medical Hair Therapy caps use safe, low-level lasers to energize hair follicles and spur new, natural hair growth. Wear for just 7 minutes daily or 14 minutes every other day. These lasers are clinically proven to prevent the progression of hair loss and regrow thinning hair with over a 95% success rate in clinical trials.
Laser therapy stimulates and energizes the cells within the hair follicle renewing the hair follicle for thicker, healthier hair. The hand-free design requires no user effort – making it a preferred choice of our doctors for its high patient compliance.

For more information visit the BIOLIGHT Medical Hair Therapy site – CLICK HERE!