Dr. Jones is a professional whose dedication to providing value is foremost. Schooled at McMaster University's Department of Medicine, he has been practicing medicine since 1979. Dr. Jones is also Canada's first doctor to use the double frequency Q-switched YAG laser and one of the first to use the UltraPulse CO-2 laser for treating wrinkles.
an undetectable, natural look by Dr. Jones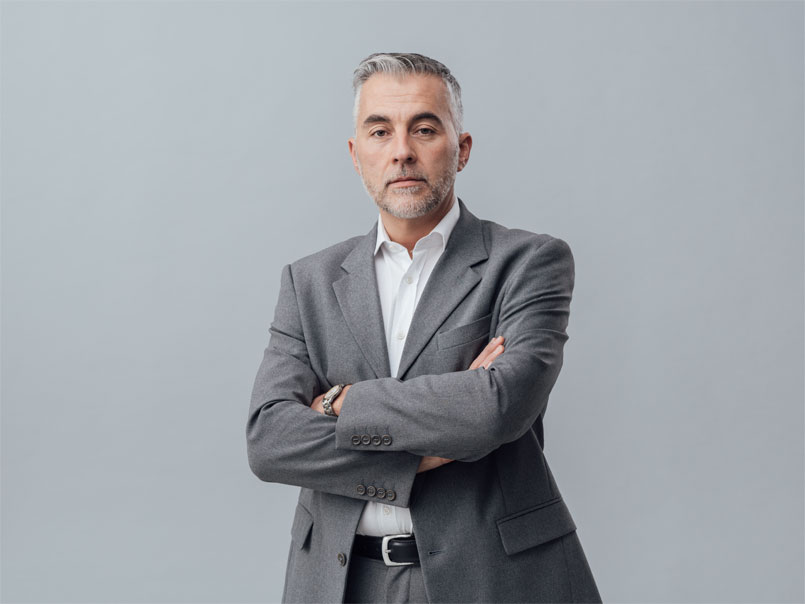 Dr. Robert Glyn Jone's involvement in the field of hair transplantation is a natural outgrowth of his pre-eminence and vast experience in cosmetic surgery, a field that involves fine expertise aimed at achieving natural, seamless results. Dr. Jones provides patients with the defining standard in hair restoration: an undetectable, natural look. Dr. Jones is among the first doctors in North America to use a new technique for the transplantation of individual hair follicles. This new approach takes hair transplantation to new levels of precision and artistry, since the pattern and direction of each new hair can be controlled.
"Moving hair on someone's head, from one location to another, is not terribly difficult work," comments Dr. Jones. "The art – the finely executed expertise – comes from very carefully styling the individual's look according to what is natural for their overall appearance.
Regrettably, a number of people offering hair transplantation fail at this, meaning the patient receives unsatisfactory results. But the craft and attention to detail I've perfected, as a physician dedicated to full time hair transplants, provides my hair transplantation patients with a true benchmark of excellence."
Dr. Jones is a member of the International Society of Hair Restoration Surgery, and has had articles about his practice and new techniques in newspapers and on other hair restoration websites. He has been featured on CBC TV, Canada AM, CTV news and other local television stations to discuss his state-of-the-art approach to hair restoration. See the videos page for hair transplants, interviews and explanations.
"Advancing to new medical frontiers has always guided my approach in medicine", explains Rob. "I am committed to analyzing optimized procedures and techniques that provide real benefits to my patients. That means a combination of the newest equipment plus adopting innovative techniques from medical seminars and journals. The research never stops."