If you've ever gone searching for hair loss products than you know it can be overwhelming. There are a variety of pills, procedures, hats, and treatments. And all of their advertisers claim they work, but do they? What hair loss products have the support of the hair loss community?
The truth is that to be able to completely sort through every product offered on the market you'd have to work around the clock. Essentially, it's an impossible task. If you browse Twitter or Facebook you'll also see ad after ad of "miracle cures" and articles telling you what to eat and what not to eat. Some "advice columns" will also have drastic and unsafe suggestions.
We break down 5 of your most honest options below.
Rogaine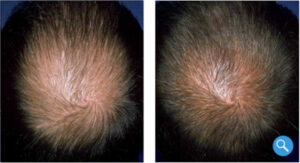 Rogaine, also known as Minoxidil, can be considered one of the most popular hair loss drugs available on the market. Originally, it was developed to treat high blood pressure, but researchers had discovered that it could also be used as a hair loss solution as it was permitting new growth.
Rogaine is applied as shampoo and works by widening your hair follicles. This will then entice each individual hair to grow thicker. The effect is the appearance of thicker hair, because your hair should, in fact, be thicker with time. Minoxidil will also stimulate the growth of more hairs in areas where it may not be currently growing.
For most people, this option will either work great or it will not work very well at all. There doesn't seem to be much of a grey area with Rogaine. Its effectiveness relies on the body's own production of an enzyme called sulfotransferase, and if you don't produce enough sulfotransferase for the Rogaine to work, then it probably won't. If you do produce lots of sulfotransferases then there is a good chance you'll see amazing results.
Rogaine has been around for many years and if you haven't tried it yet it may be an option for you. Keep in mind, for it to remain effective, you must remain taking it. When you stop using Rogaine your hair is very likely to return to its normal state.
Always discuss your options with a medical professional before beginning any new medication regiment.
No-Shave FUE
Modern hair replacement techniques use existing hair on other parts of your head or body to regrow hair and restore hair density. Follicular unit excision, or FUE, is the most superior technique available today. Our very own Dr Robert Jones was one of the earliest adopters of FUE in North America and has many years of experience in this groundbreaking method.
No-Shave FUE is a revolutionary break-thru in the hair transplant industry. Traditionally, the FUE hair transplant procedure required the doctor to shave the donor zone. Patients undergoing traditional FUE treatment—especially women and men who normally wear their hair longer—may be self-conscious about going back to work or resuming normal daily activities after treatment, unless you are planning to take extended time off to let all your hair grow back to its pre-procedure length.
No-Shave FUE utilizes a small 1cm donor area which allows us to keep the FUE process hidden.
The best benefits of this groundbreaking hair transplant method are:
– you can immediately go back to work and resume your regular activities
– the technique will completely conceal harvested donor sites
– ideal for patients with scarring from previous hair transplant procedures; linear scars from the earlier method will not be visible
Find out more about No-Shave FUE here.
The BIOLIGHT Medical Hair Therapy Device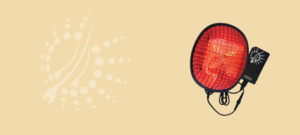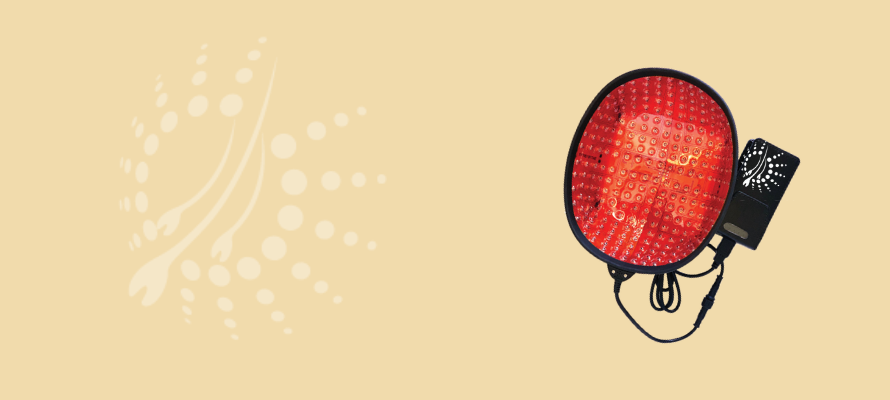 Perhaps you just don't feel like its the right time for surgery, and that's okay. There are other options which are less invasive and can be done in the comfort of your own home. Such as the BIOLIGHT Laser Cap.
Available in two sizes, the Toronto Hair Transplant Surgeons is now carrying this clinically-proven, FDA-cleared laser cap to treat hair loss. This mobile device for home use is available through our clinic and the website only. Dr Huber and Dr Jones are pleased to bring this hair restoration option to their patients.
BIOLIGHT laser therapy caps are completely safe and use low-level lasers to energize hair follicles. For most of its users, this will then spur new, natural hair growth. It is simple to use: you wear the Laser Cap for 7 to 15 minutes (depending on the size) every day. BIOLIGHT laser caps are clinically proven to prevent the progression of hair loss and regrow thinning hair with over a 95% success rate in clinical trials.
How does it work?
Well, laser therapy stimulates and energizes the cells within the hair follicle renewing the hair follicle for thicker, healthier hair. The hands-free design requires no user effort – making it a preferred choice of our doctors for its high patient compliance.
To take a look at our BIOLIGHT Medical Hair Therapy devices – click here to visit the website.
Platelet-Rich Plasma Injections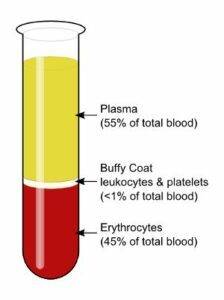 There's a very good chance that you've heard of PRP Injections. We discuss them frequently in our blog postings. PRP used to be known as a celebrity treatment, only performed by the rich and the powerful who want youthful skin or to repair athletic injuries. Nowadays, PRP injections are commonly used to treat hair loss. By using the platelets in your own blood, the nurse will administer injections that are minimally invasive – these injections will help to stimulate hair follicles and produce new hairs in your scalp.
For more information on PRP Injections and how they work click here.
Instant Hair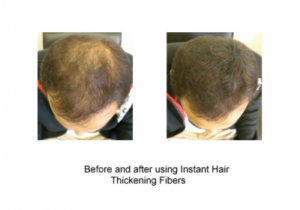 Dr Robert Jones created an all-natural product called Instant Hair. Our repeat customers praise this easy and effortless solution. Instant Hair comes in a shakeable bottle and contains hair fibers that are made of keratin protein, which is the same protein that hair is made of. The fibers are charged with static electricity helping them to intertwine with your own hair and bond securely. The fibers take seconds to apply and will stay in place all day in both winds and rain.
To find out more about Instant Hair visit the website!
If you're still unsure about your hair restoration options book a consultation with us today