It's no secret that hair loss and thinning can easily affect a person's confidence level. But what if you have to deal with it while all eyes are watching?
Gareth Gates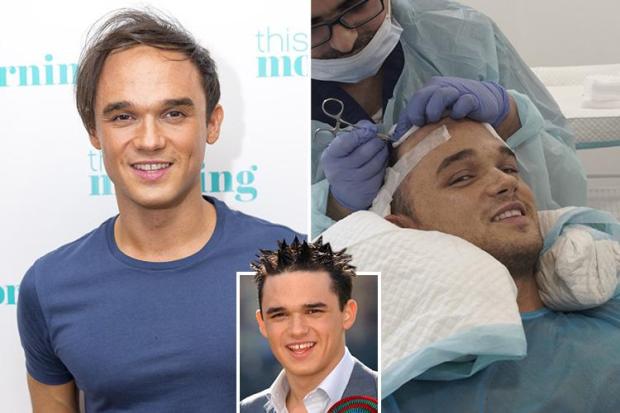 In late October, former POP IDOL star Gareth Gates admitted to going under the knife to increase his self-esteem, and better his career. Gates revealed that years of thinning hair made him afraid to step out on stage to do what he loves most; sing. During a recent interview, Gates stated that his spiked hair was a huge part of his popularity; his hair alone was able to score him big career deals, with big companies like Wella. He is one of many that have turned to Hair Transplants to gain the confidence he once had.
The Others
BMX Racer Kelvin Batey and girlfriend Maria Fowler both received transplants earlier this month. They quickly broadcasted their new look, showing no signs of regret, or shyness.
34 year old Rodrigo Alves, also known as The Human Ken Doll, recently obtained a follicular unit transplantation to lower hair line. He admits that he hopes his new hair will make him look younger, and more feminine. His multiple cosmetic surgeries, including his most recent one has helped him land his very own reality television show in the United Kingdom.
Hair Transplants have become quite popular for the stars of Hollywood, and Gates believes it's nothing to be ashamed of. Those mentioned above have all been incredibly satisfied with the outcome, feel more comfortable in their appearance, and have high hopes that this will benefit their careers.