This patient is a 54 year old male with hair loss history of almost 20 years before he came to us to do something about it. His father has Norwood stage 7 hair loss with only a thin band of hair around the back and he wanted to avoid the same fate. He had never tried any kind of hair preservation or restoration therapies.
Although he had hair loss extending from his hairline all the way back to his crown, he was most concerned about the loss of his hairline and hair from the front of his scalp and the way that created the appearance of a large black space from the front.
Together we developed a plan to do a 2800 graft FUE focussing on restoring his hairline, frontal scalp, and extending a little into his mid-scalp as well. He didn't want or need hair that tried to make him look 20 years old again. Rather he wanted an age-appropriate hairline and density that would give the appearance of having hair and return the missing frame to his face.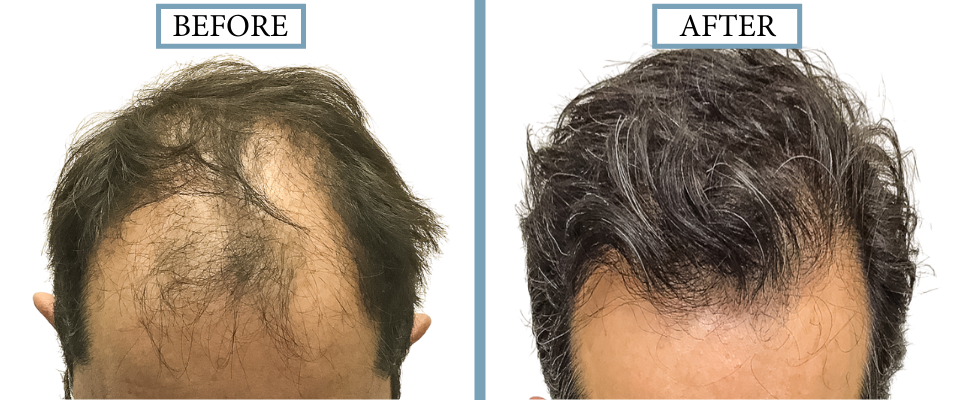 In addition to his hair transplant, we started this patient on medical therapy with daily high strength minoxidil to prevent any ongoing hair loss. This treatment is applied once at night and then washed out in the morning with his usual morning shower.
He returned to see us just over a year after his surgery, very pleased with the results. So were we! We achieved our goal of returning the frame to his face in a way that appears completely natural. His donor area is completely intact and you can't even tell that any FUE extractions occurred there. He's still using his minoxidil daily and he hasn't lost any more hair.