This patient is a 46 year-old make who came to us with a 5 year history of untreated hair loss that he decided he finally wanted to do something about. He'd never tried anything to slow his hair loss down and he wanted to address it before he lost it all. His maternal grandfather also had hair loss.
We discussed his options and ultimately he selected an FUT/strip procedure to restore his priority areas, including his hairline and frontal scalp. He didn't want to shave his head, and he knew that the resulting scar would be hidden by his existing hair. In addition, we started him on a combination of oral finasteride and topical high strength minoxidil to stop the ongoing progression of his hair loss.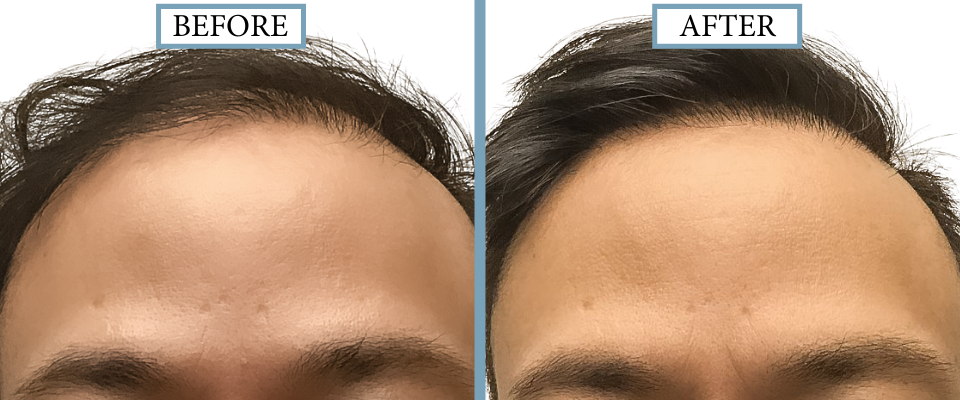 We performed 2250 graft FUT/strip procedure and allotted the grafts to his hairline and frontal scalp. He returned to the clinic 17 months after his surgery and we were all really pleased with the results! The hairline and density are completely natural, giving the appearance of a full head of hair from the front. His ongoing hair loss has stopped as a result of the finasteride and minoxdil, which he continues to use without any problems. From the back, with his hair grown only about 1cm long, you can't see any evidence of surgery or a scar. Underneath, a narrow scar is visible with his hair held out of the way.