This patient is a 50 year old male who had been experiencing ongoing hair loss since his early 30s. In the past he had been on finasteride to stop his hair loss but had discontinued it. He was seeking as much restoration as possible, with a particular focus on the frontal scalp to restore his hairline and reframe his face.
He opted for an FUT, or "strip", surgery to avoid having to shave his donor area. In this surgery a strip of skin from the permanent donor area is harvested. The resulting incision is then closed with sutures and allowed to heal, hidden under the existing hair. The excised strip is then divided into thousands of individual follicles, which are then transplanted into the recipient area.
In this case we were able to harvest a total of 2091 grafts. You can see that even immediately after we excised his strip, his incision is completely hidden by his existing hair.
As was our plan, we focussed most of our attention to restoring his hairline and frontal scalp. However, this patient did want a few grafts scattered in the crown to give just a little bit of additional coverage.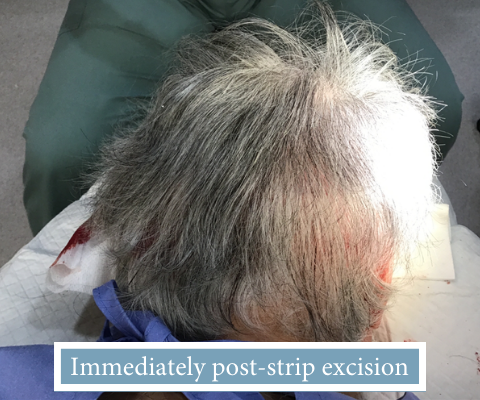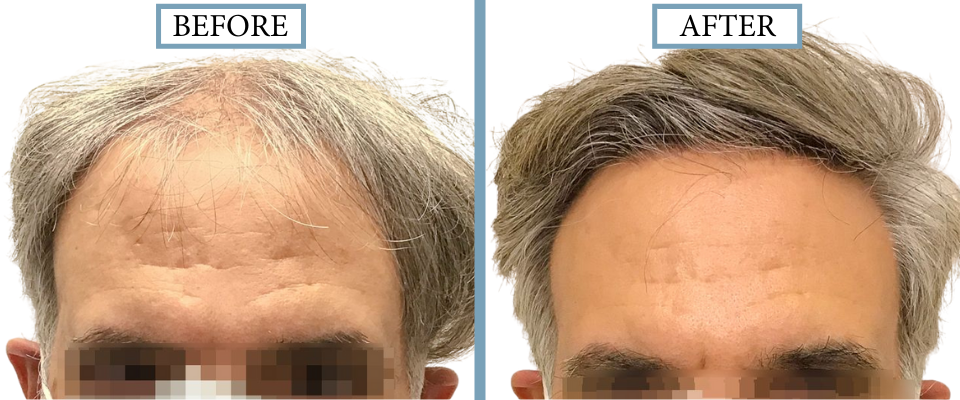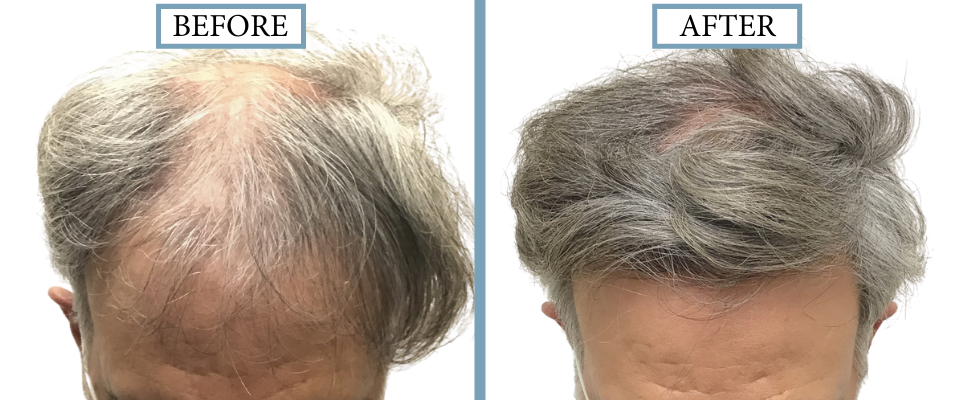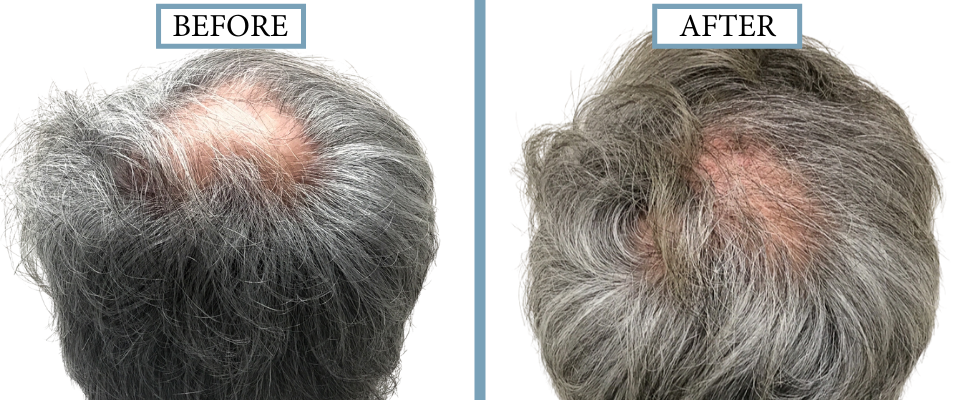 Furthermore, we re-started him on his finasteride and added high strength minoxidil to stop any ongoing hair loss and optimize any growth and density from his existing and transplanted hair. High strength minoxidil is a topical solution applied once nightly and washed out with his usual morning shower.
He returned to see us about a year after his surgery and he is very happy with the results. He continues to use both his finasteride and minoxidll without any problems and he has no more hair loss.
We're very happy with the way things turned out, too! He now has a very natural frame to his face and, from the front and sides, he appears to have a full head of hair. He's even regained quite a bit of density in the crown with the combination of surgery and finasteride and minoxidil. As expected, the surgery resulted in a narrow linear scar at the back of his head but you'd never know; it is completely hidden by his existing hair. He could even cut his hair much shorter and the scar would still be concealed.