Questions You Should Ask Your Hair Transplant Surgeon
Getting a hair transplant is a big decision. Not only does it cost a significant amount of money, but it's also something that will have a big impact on your overall appearance. Therefore, it's extremely important that you're well-advised before you decide to get a hair transplant.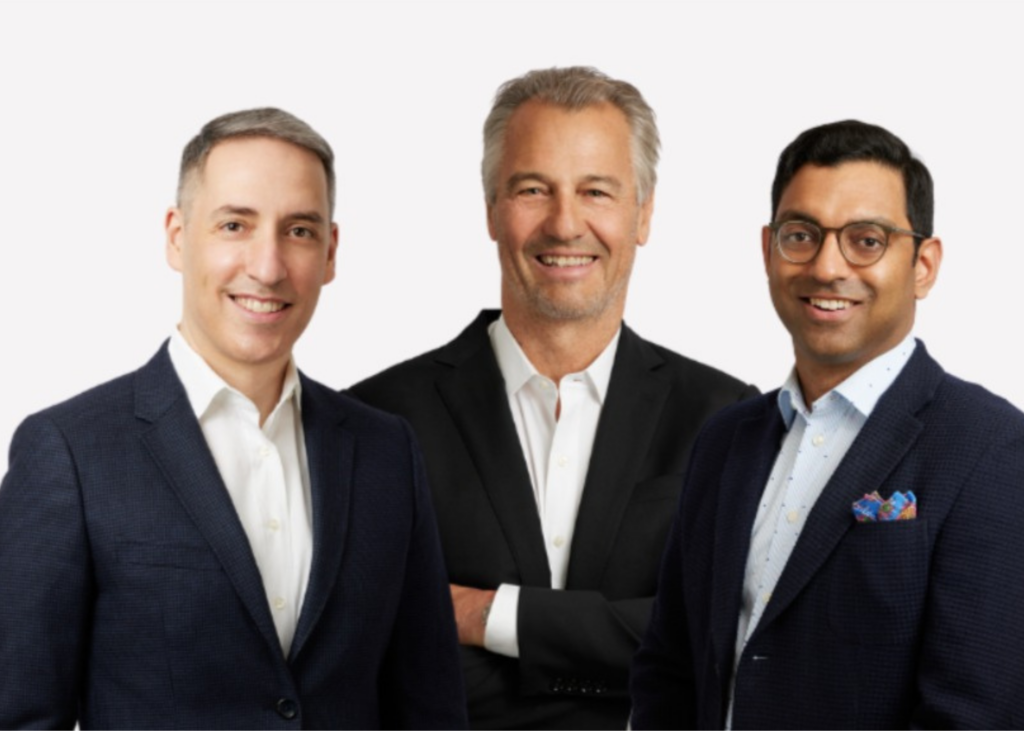 The Toronto Hair Transplant Centre is internationally known for our pioneering work in hair transplantation.
Don't Be Afraid to Get Answers
There is no question about it. The decision to have a hair transplant is HUGE. Not only does it cost a significant amount of money, but it's also something that will have a big impact on your overall appearance. If you are truly considering a hair transplant, you absolutely should be informed with both pros and cons and expect full disclosure from your surgical team for what you are undertaking. You should not be afraid to have a list of questions to ask your hair transplant surgeon before you commit to a surgery of any kind.
At the Toronto Hair Tranplant Centre, we offer a no-charge first consultation because it is our mission to provide the safest and most effective medical and surgical hair restoration solutions. We want to be your first choice for hair restoration because we take the time to answer your questions and advise you based on the most current scientific research and our years of experience as surgeons. 
Who Is The Ideal Patient For a Hair Transplant?
Is there an ideal age to get a hair transplant?
What results can I expect?
How long will the results last?
Which type of procedure is best for me?
Should I use medication after the procedure?
Are hair transplants painful?
Why Are Hair Transplants so Expensive? 
What are the alternatives to a hair transplant?
 
WHO IS THE IDEAL PATIENT FOR A HAIR TRANSPLANT?
Have mild to moderate hair loss – Although it's possible to perform a hair transplant for individuals with severe hair loss, the best results are achieved in those who have mild to moderate hair loss. This is because there is typically more donor hair to work with and less coverage is required.
Have a good amount of donor hair – A good amount of donor hair is vital for a successful hair transplant. This usually isn't a problem since the donor hair is taken from the back and sides of the head and the hair in those regions is genetically programmed to be permanent. This means that even those with severe hair loss can often have enough donor hair.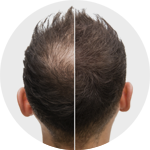 The Toronto Hair Transplant Centre is internationally known for our pioneering work in hair transplantation.
Our huge archive is here to help you see what we can do for you. Use the link below to view some sample cases.
Have realistic expectations – Realistic expectations are always important when getting a hair transplant. For most, the ideal would be to have a completely thick head of hair with no receding hairline or thin areas. While this is possible for some, it's not always realistic, especially for those with more severe hair loss. A good surgeon will always explain exactly what results can be expected.
Be certain that they want a hair transplant – Getting a hair transplant is a big decision so you should be certain it's something you want to go through with. Hair loss affects everyone differently and some are able to adjust to life with thinning or even no hair without it severely affecting their self-confidence. For such individuals, a hair transplant might be more trouble than it's worth.
Have tried treatments first – This is very important. It's surprising how many people are still under the illusion that there are no effective treatments available for dealing with hair loss. Before considering a hair transplant you should first start a course of treatment that includes finasteride and/or minoxidil. This way you can assess how well non-surgical treatments work for you and then make a decision as to whether a hair transplant is necessary. You should give treatments at least 6 months to see if they're going to work for you.
Be certain that their hair loss has stabilised – Both men and women tend to lose hair at different rates. Some only thin out very slightly over a number of years while others can experience significant loss within a year. Before getting a hair transplant, it's important that your hair loss has stabilised. The reason being is that although the transplanted hair is permanent, this doesn't mean that you won't continue to lose any existing hair (the hair that would have started thinning anyway). This can create a patchy look that is far from desirable. Again, this is something an experienced surgeon should be able to help you assess.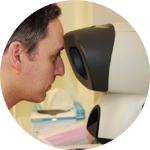 Familiarize yourself with our layout before you come in.
Visit the gallery to take a peek at our Oakville based clinic layout and surgical rooms.
Is there an ideal age to get a hair transplant?
When it comes to hair loss in men, it's common knowledge that with age comes a greater chance of a guy losing his hair. However, just because it's statistically likely that hair loss will occur after a certain age, doesn't mean it's a sure thing. Everyone has different genetics, which is why some men start balding in their teens while others keep a full head of hair into their 50s and upwards.
By the age of 35, two thirds of men will experience some degree of hair loss, with that number rising to 85% of men by the age of 50. Although a lot of men start losing their hair in their 20s and 30s, the ideal time to get a hair transplant isn't related to age. This is because hair loss varies a lot, both in its severity and the type of thinning.
For women, according to the American Academy of Dermatology, 40 percent of women will have visible hair loss by the time they are age 40, and about 80 percent of females will develop some recession of their hairlines as part of the normal maturation process.
An experienced hair transplant expert will be able to assess you as an individual and account for the age variable when discussing your options with you.
What results can I expect?
This is an incredibly important question to ask, since often people will have unrealistic expectations for what can be achieved. For example, those with very severe balding, where there's less donor hair, cannot expect to get back a full, thick head of hair. Your surgeon will be able to assess your level of hair loss and let you know exactly what can be achieved. Setting expectations is an important point in your consultation. You should come away from your appointment with options to consider if you are indeed a candidate for surgery. 
We encourage you to look through "Our Results" for examples of successful surgeries we have performed here at the Toronto Hair Transplant Centre. Any surgeon or clinic you are considering should be able to likewise, provide you with either photo or video examples of their work.
How long will the results last?
One of the biggest areas of misunderstanding when it comes to hair transplants is how long they last. The truth is there is no one answer to this question since it depends on multiple factors.
This will depend on what stage your hair loss is at and how aggressive/pervasive it is. Because those with aggressive hair loss will continue to experience some hair loss as they age, the results of a hair transplant will usually last much longer for those with mild to moderate hair loss than those with very aggressive hair loss patterns.
Successful results can also depend on what treatments you take post-surgery and how well you respond to them.
Patients who pursue post-surgical treatments often continue to see improvements to the health of the transplanted areas and even their donor areas. Whilst treatments aren't needed to maintain the transplanted hair, they are required to stop the thinning of any other hair on the head. Therefore patients who respond well to treatments can expect to keep the results of their hair transplant the longest.
Level setting your expectations for your individual results is certainly something you should discuss with your surgeon before you commit to surgery. 
Which type of procedure is best for me?
The two main types of hair transplant procedures are FUT and FUE. Each comes with advantages and disadvantages. For example, FUE doesn't leave a scar at the donor site, whereas FUT (strip surgery) is usually less expensive. Your surgeon should be willing and able to discuss the pros and cons of each procedure with you. It is not unreasonable to ask about the viability of both options – and you should feel comfortable with the response.
A lot of patients are convinced pre-consult that FUE is the right procedure for them, but, our years of experience and medical training can tell a different story. Individual assessment really should be a mandatory step when considering which procedure suits you best.
Should I use medication after the procedure?
If your hair loss is very mild, it might not be necessary for you to take hair loss medications, such as finasteride or minoxidil. However, if your hair loss is more aggressive and you are looking to maintain the results of your hair transplant, we usually suggest you start some form of at home treatment.
Are hair transplants painful?
One thing that many people worry about as far as hair transplants are concerned is the pain factor.
It's a very understandable concern. If you've ever seen pictures of a hair transplant procedure being carried out then you've probably noticed that patients have little red dots all over their scalp that look like they might be painful. 
However, the truth is that a hair transplant is not that painful at all.
In order to minimize the patient's discomfort, you are given a local anesthetic to numb your scalp before any hair is extracted. Once this anesthetic has taken effect, you won't feel any scalp pain while the hair is being extracted nor when it is implanted. In this sense, it's very similar to a trip to the dentist.
The anesthetic is a tiny part of the procedure. Once it's administered – you can relax for the rest of the procedure.
We're proud to offer the Pro-Nox anxiety and pain control system, one of the most advanced comfort measures available for hair transplant surgery. Pro-Nox is a system that delivers an inhaled mixture of nitrous oxide and oxygen. This mixture is highly effective at calming your nerves and lessening the discomfort of brief periods of your surgery or procedure. 
Why Are Hair Transplants so Expensive?
If you've ever looked into getting a hair transplant then you'll know that they certainly don't come cheap. In fact, some people hold the belief that hair transplants are only for celebrities and the wealthy. This certainly isn't true; in fact regular people make up the majority of those that get hair transplants.
A typical procedure of 2,000 grafts takes approximately 5-6 hours to complete. This doesn't even take into account the initial consultation and aftercare. For procedures of 3,000 grafts or more then the transplant is often performed across multiple sessions. Because of this, the number of grafts that you require is one of the biggest factors that can impact the cost. 
What are the alternatives to a hair transplant?
Hair transplants are not for everyone. Not everyone is able to justify the expense for a start and some simply might not feel that they have lost enough hair yet to really need a hair transplant. For such people, there are some excellent alternatives to a hair transplant. Below are some of the best –