This is a wonderful story about the beauty of embracing Alopecia.
Earlier this year Madisyn Babcock's hair had begun to fall out. She was diagnosed with Alopecia, which is an autoimmune disease that almost 7 million Americans have. The condition set in quickly and Madisyn lost all her hair within' just a few months.
A Teen with Alopecia
"After seeing lots of posts about alopecia, I thought it would be really cool to use my senior pictures to raise awareness and support for those with hair loss," she wrote in an email to Today Style.
At just 17 years old this was a tough pill to swallow, but Madisyn didnt shy away from the change. She embraced it. She arranged a photo shoot to showcase the beauty of her condition. For the shoot, her mother painted colorful flower patterns on her head, the perfect touch to the wonderful and confident teen that she is.
Capturing Her Spirit
Chelsea Taylor, a Kansas-based photographer, captured the images, and the flowers served as a metaphor for her own personal growth.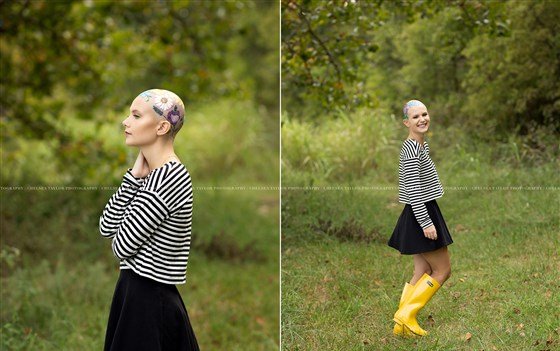 "When I think of myself, I think of flowers," she said. "When I think of my transformation from freshman year to senior year, I see flowers. I've blossomed into someone I never thought I would be, but I wouldn't change it for the world."
Most women would cringe at just the thought of losing their hair
, and Madisyn wants people to know that at times she was also scared and afraid. In fact, at first, the idea of a photoshoot to bare her new look made her incredibly nervous.
Embracing Alopecia
"I felt kind of vulnerable being shot on camera while I was completely bald for the first time," she told TODAY Style.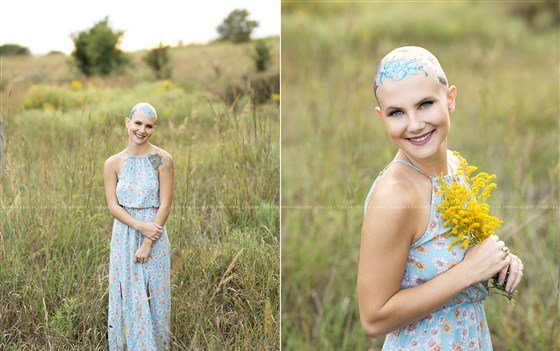 She wants to inspire others with alopecia and encourage them to embrace their own beauty.
Words of Wisdom
"I want those who suffer from hair loss to know that I see you, I love you, and you inspire me," she said. "I wouldn't change you for the world."
"I've learned so much about myself since I lost my hair," she said. "I've grown a new sense of empathy and self love. Losing my hair made me feel vulnerable, which made me dig down deep into my personality and do some self-finding. I look at world in a much more positive and beautiful way … I learned that true beauty really does come from the inside."