CBD and Your Hair
Have you been running out of options when trying new things to improve the health of your hair? There's nothing quite like a day where you feel like your hair's looking full, falling exactly where you want it to, and feeling smooth and healthy. The secret to having more great hair days in your workweek isn't far off thanks to CBD. People are quickly learning about the positive benefits of CBD from ailments that range from your physical health to your mental health, including everything in between, like the health of your hair.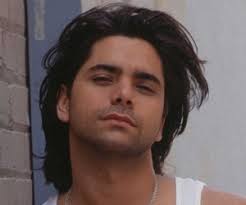 What is CBD?
Although the medicinal benefits of marijuana have been widely known for years, the true nature of why is only recently being spotlighted. Marijuana is made up of many components, the two most prevalent of which are tetrahydrocannabinol (THC) and cannabidiol (CBD). THC is the most well-known thanks to its psychoactive properties. CBD is nonpsychoactive but has the same medicinal benefits as THC. CBD allows you to take advantage of the therapeutic benefits without the "high" that is associated with THC. It can be derived directly from cannabis or hemp. According to a report from the World Health Organization, "In humans, CBD exhibits no effects indicative of any abuse or dependence potential… To date, there is no evidence of public health-related problems associated with the use of pure CBD."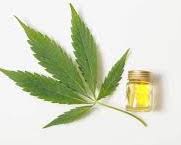 How does CBD Increase the Health of my Hair?
CBD is rising in popularity to help treat and alleviate symptoms of an endless list of ailments, and
hair loss prevention
is no exception. Similar to coconut oil, JBCO and baobab oil, there are now shampoos, leave-in conditioners, and even hair serums with CBD oil as the main ingredient. Adding CBD oil into your hair care regime can boost benefits such as enhancing hair growth, strengthening and protecting your hair as well as improving the health of your scalp.
1. Enhances Hair Growth
CBD contains nutrients that naturally boost healthy hair growth. Applied topically, it helps to stimulate and enhance the growth of your hair through the scalp's absorption of the main fatty acids; omega-3, omega-6, and omega-9. It also contains gamma-linoleic acid (GLA) which promotes natural hair growth.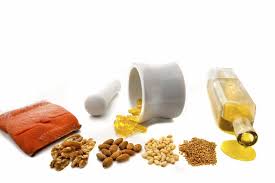 2. Strengthens and Protects Hair
Haircare experts recommend protein treatments for weak and broken hair (because hair is made up of protein) and amino acids are the building blocks of protein. Since CBD contains all 21 amino acids, when used regularly, it can help strengthen and fortify your hair. The fatty acids that enhance hair growth also provide adequate moisture to seal the hair cuticle. CBD is also full of antioxidants like vitamins A, C, and E, which serve to protect the hair from environmental damage.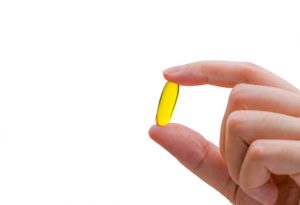 3. Improves Scalp Health
The health of your scalp has an impact on the health of your hair, so it's important to keep your scalp healthy if you want to keep your hair healthy. CBD contains high doses of calcium, phosphorus, magnesium, potassium and vitamin E, all of which are great for the scalp. Since it's also a natural anti-inflammatory agent, it helps treat common scalp conditions such as psoriasis, eczema, and folliculitis. It also balances your scalp's natural production of sebum (oil). CBD is an adaptogen, which means that it regulates sebum production for oily, dry and normal hair types.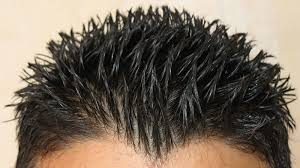 Other Benefits of CBD
Marijuana itself has been used to
treat pain
as far back as 2,900 B.C. Studies have shown that CBD impacts endocannabinoid receptor activity (naturally occurring neurotransmitters) which helps to reduce chronic pain and inflammation. It can also be used to treat
anxiety and depression
due to its ability to act on the brain's receptors for serotonin, a neurotransmitter that regulates mood and social behavior. CBD is also used to help reduce symptoms related to
cancer
as well as side effects related to cancer treatment like nausea, vomiting, and pain. A few other benefits include the potential to reduce acne, treat neurological disorders like epilepsy and multiple sclerosis, treat and stabilize high blood pressure thus improving hearth health, antipsychotic effects (helping those with schizophrenia and other mental disorders), substance abuse treatment (by modifying circuits in the brain), anti-tumor effects, and the list goes on. As you can see, CBD has so many benefits that it's hard to list them all. If you're interested in learning about other potential benefits, there's an abundance of information available online.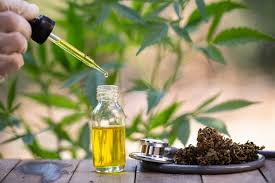 Other Ways to Increase the Health of Your Hair
With or without the natural aid of CBD, there are other ways to increase the health of your hair. it has long been documented that a healthy diet containing specific
nutrients
, avoidance of long-term stress as well as the use of specific products and
shampoos
can work wonders for your hair. Unfortunately, when genetics come into play, you might need to take a more pro-active approach. Certain conditions and the natural process of balding might have you out of options. Fortunately, when the above-mentioned recommendations aren't making a difference, there are alternative options. Consider trying wigs, extensions or even
hair transplants
. In fact, hair transplants are growing in popularity due to high customer satisfaction and success rates.