Here are some interesting photographs presenting views of before and 1 Year Post Op of a 51 Year old male, from 1700 Grafts to Hairline, performed by Dr.Jones.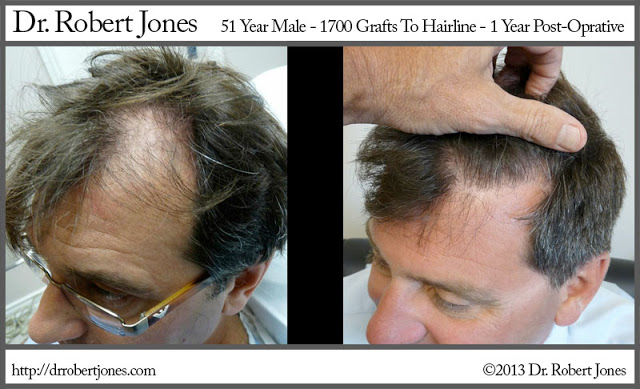 The 1 Year Post Op photograph shows the dramatic hairline improvement and great coverage of what was previously a severely receding hairline. The hair density in the temple area looks great!
Questions? Need to find out if a hair transplant is right for you? Can't wait to see fuller looking hair? Call us today and we will be glad to help you with any questions you have about Transplant Procedures performed by Dr.Jones. Don't wait – schedule your appointment with Dr.Jones today!