Non Binary Transgender Hair Restoration Solutions
Our mission is to help transgender and non-binary patients sort through the options that are available to help them achieve their aesthetic goals.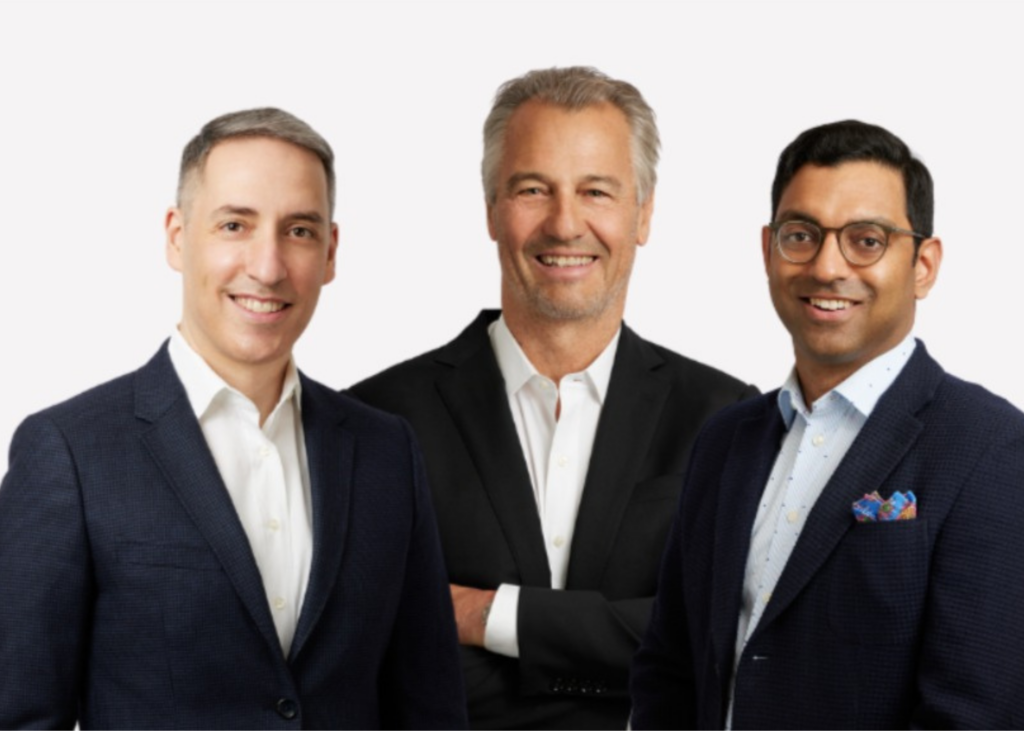 The Toronto Hair Transplant Centre is internationally known for our pioneering work in hair transplantation.
Non Binary Transgender hair Restoration options
For some transgender and non-binary people, hair transplant surgery can be part of the gender identity journey that can help them achieve their aesthetic goals.  At the Toronto Hair Transplant Centre, we take pride in helping individuals navigate the delicate and complex process of transitioning the appearance of their hair to better match their unique gender identity.
Regardless of your ethnicity or hair type, if you are a good candidate for treatment, our doctors have the experience and technical skill to create beautiful, natural-looking results that suit your desired style and appearance. As both skilled surgeons and experienced doctors, we are committed to providing compassionate medical expertise to all and work personally with each individual patient to assess and customize plans that match their goals.
Hair transplants in transgender and non-binary people are performed using the same surgical techniques and technology as hair restoration or facial hair transplant procedures in cis-gendered people. However, there are nuances which require a mastery of technique to truly be successful with transgender hair transplants. Whether you're a transmasculine person seeking increased facial hair density or restoration of hair lost to testosterone therapy, or a transfeminine person seeking to soften your hairline or restoration of pattern baldness, the Toronto Hair Transplant Centre has the experience and surgical expertise to help achieve your goal.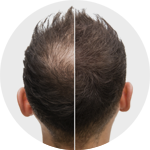 The Toronto Hair Transplant Centre is internationally known for our pioneering work in hair transplantation.
Our huge archive is here to help you see what we can do for you. Use the link below to view some sample cases.
Transplants for Transfeminine People
The most common hair transplant surgery for transfeminine patients is often referred to as transgender hairline lowering. The goal is to help create a softer, flatter, more rounded (full) feminine-type frontal hairline which frames the face. In some cases, additional hair restoration to restore previously lost hair is also necessary.
It is important for patients seeking hairline feminization through transgender hair transplantation to remember that they still might experience typical "Male Pattern Hair Loss (MPHL)" which can lead to progressive thinning and hairline recession along the frontal hairline and into the crown region. While this hair loss can sometimes be prevented if hormonal therapy is prescribed as a part of your gender-affirming treatment, it is usually not possible to fully reverse hair loss or revise the appearance of the hairline with hormones alone.
For most transfeminine patients, a combination of surgical and non-surgical therapies are recommended to address ongoing "male pattern" hair loss and promote transgender hair regrowth as well as to ensure long-lasting and beautiful results along with cosmetic hairline feminization.
While feminizing hair transplants can be very effective, it is still important to understand that not all patients with hair loss are good candidates for the procedure. Dr. Huber, Dr. Alexander, or Dr. Jones will review your individual case with you during your virtual consult and help you decide which options are best for you.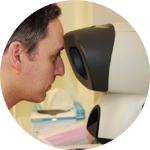 Familiarize yourself with our layout before you come in.
Visit the gallery to take a peek at our Oakville based clinic layout and surgical rooms.
Transplants for Transmasculine People
Typically, the types of surgeries most sought by transmasculine people are:
Facial Hair Transplantation – to create fuller facial hair of the beard, moustache, and even sideburns.
Restoration of patterned hair loss resulting from testosterone therapy, such as the recession of the hairline or thinning of the crown.
Body Hair Transplantation – to add density to chest hair or to conceal scars from gender-affirming surgery, such as top surgery.
While hormonal testosterone therapy can increase facial and body hair, sometimes this hair can be uneven, patchy, or lack the desired density. Testosterone therapy can also induce "male pattern" hair loss, typical of that seen in cis-gendered men. In some cases, both surgical and non-surgical therapies can combine to achieve the desired aesthetic appearance. Dr. Huber, Dr. Alexander, and Dr. Jones will work with patients individually to outline the most viable options to achieve the desired results.
How Much Do Non-Binary Transgender Hair Transplants and Services Cost?
The pricing of your hair restoration therapies varies greatly depending on the type and extent of surgery you need, or whether you even need surgery at all. At the Toronto Hair Transplant Centre, pricing can be discussed during your consultation with one of our doctors. This will include a complete hair restoration plan, including your customized surgical and non-surgical options and their associated costs.
Simply put, surgery is not the only option we provide for patients here at the Toronto Hair Transplant Centre. 
PRP therapy is also a highly sought service we provide to our patients. 
Platelet Rich Plasma (PRP)  treatments for hair are non-surgical and entirely natural. Your own platelet-rich plasma is injected into your scalp, allowing the "growth factors" in your blood cells to do their job, resulting in naturally stimulated hair growth.
Find out more about PRP on our PRP page HERE!